Nintendo has announced that it will start offering Game Boy games for their newest console, the Nintendo Switch. In a multi-year deal with Microgaming and Konami, these classic titles are coming to both platforms.
The Nintendo Switch will be getting Game Boy games very soon. The games are announced to release in 2021, and the company has not yet stated which system they will be released on.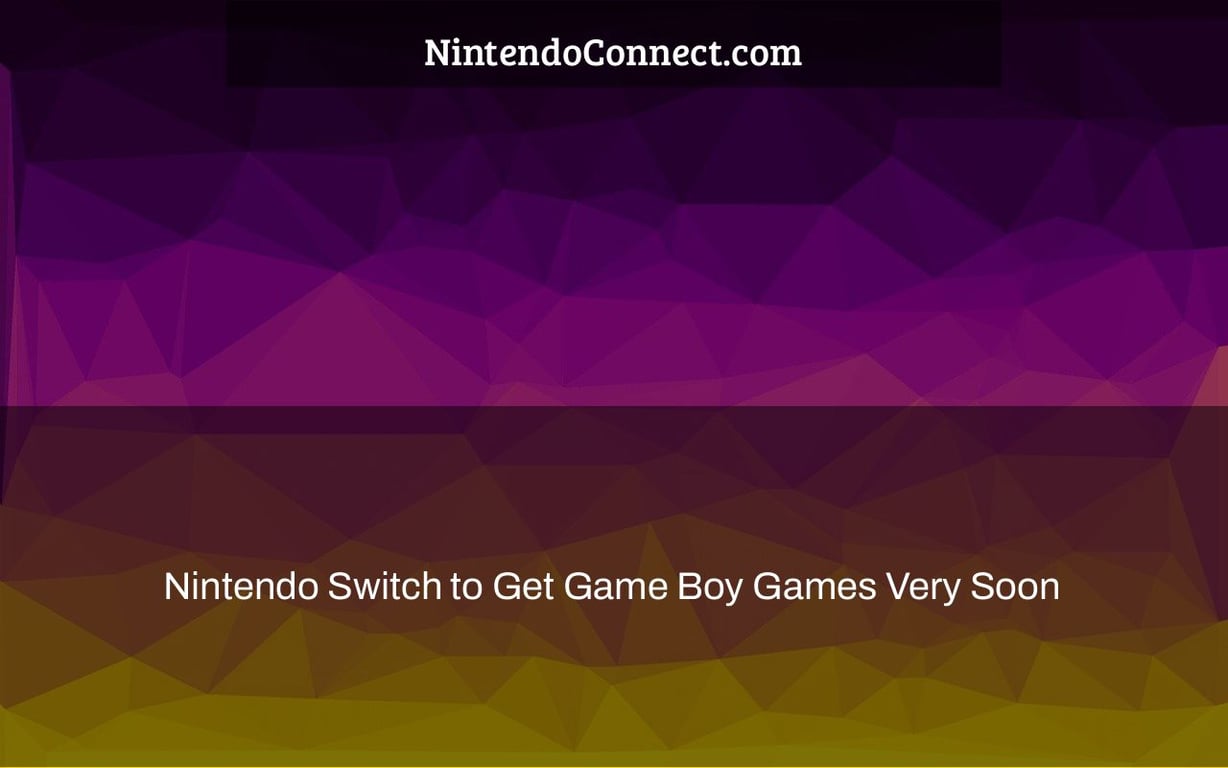 Who doesn't remember fondly holding the Game Boy, turning it on, and hearing the famous *ding* as a child? If you have a nostalgic streak and have been looking for a means to get your Game Boy fix, Nintendo may have some good news for you.
Subscribers to Nintendo Switch Online may soon be able to play Game Boy games on the portable, in addition to the NES and SNES titles that are now accessible.
NSO users' NES and SNES game collections have been constantly increasing, and it now seems that titles from a completely new platform will be added to the mix.
Given Nintendo's tough stance on emulation and piracy of its games, this seems to be the wisest course of action. I'm shocked it took them so long to get around to it. I suppose it's better to be late than never.
According to sources close to Nintendo Life, a new collection will be introduced to the NSO library very shortly. This might contain Game Boy and Game Boy Color games. We'll have to wait a little longer for Advance games to become available.
In 2018, Nintendo launched the NSO library, and a datamine disclosed four emulators: Kachikachi, Canoe, Hiyoko, and Count. For the NES and SNES classic versions, the code names Kachikachi and Canoe were utilized. This would leave two emulators available, one of which seems to be set aside for the Game Boy and Game Boy Color.
If past trends hold true, Game Boy will debut on the NSO with 20 games, a library that will continue to increase over time. Around once a month, new titles are added to the NES and SNES libraries.
It's been almost a month since the last titles were announced, so it's possible Nintendo is holding off until the Game Boy and Game Boy Color are shown and included.
If the reports are accurate, just one emulator will remain, which may be given to the Nintendo 64, GameCube, or possibly the Wii.
The Game Boy Advance seems to be the greatest chance for the final emulator, considering that Mario titles from all three devices are being updated and packaged. However, considering that the Game Boy has yet to be released, the Game Boy Advance seems to be a long way off.
Concerning Nintendo
Nintendo is a video game and electronics corporation based in Japan. They are well-known for releasing best-selling systems and games all around the globe.
Nintendo is responsible for a number of platforms, including the Game Boy, Wii, and Nintendo Switch. They're also praised for creating classics like Mario, Pokemon, and The Legend of Zelda.
Nintendo has it everything, from affluence to acclaim!
The "how to play gba games on switch without homebrew" is a question that has been asked by many Nintendo Switch owners. The answer to this question is that the Nintendo Switch will soon be getting Game Boy Advance games.
Frequently Asked Questions
Are Game Boy games coming to Nintendo switch?
A: That is a hard question to answer. The Switch currently has most of the popular Game Boy games available on it, like Pokemon Red and Pokémon Blue. As for future plans, there are likely many more to come!
Are Game Boy Color games coming to switch?
A: Unfortunately, all Game Boy games are region locked and cannot be played on a Nintendo Switch.
Related Tags
nintendo switch gba download
nintendo game boy games
nintendo switch online gameboy
gameboy games on switch reddit
nintendo switch eshop gba