Nintendo Switch update causes audio issues for players.
The "switch no sound after update" is an issue that has been present for a while. Nintendo Switch players have reported having audio issues after updating their console.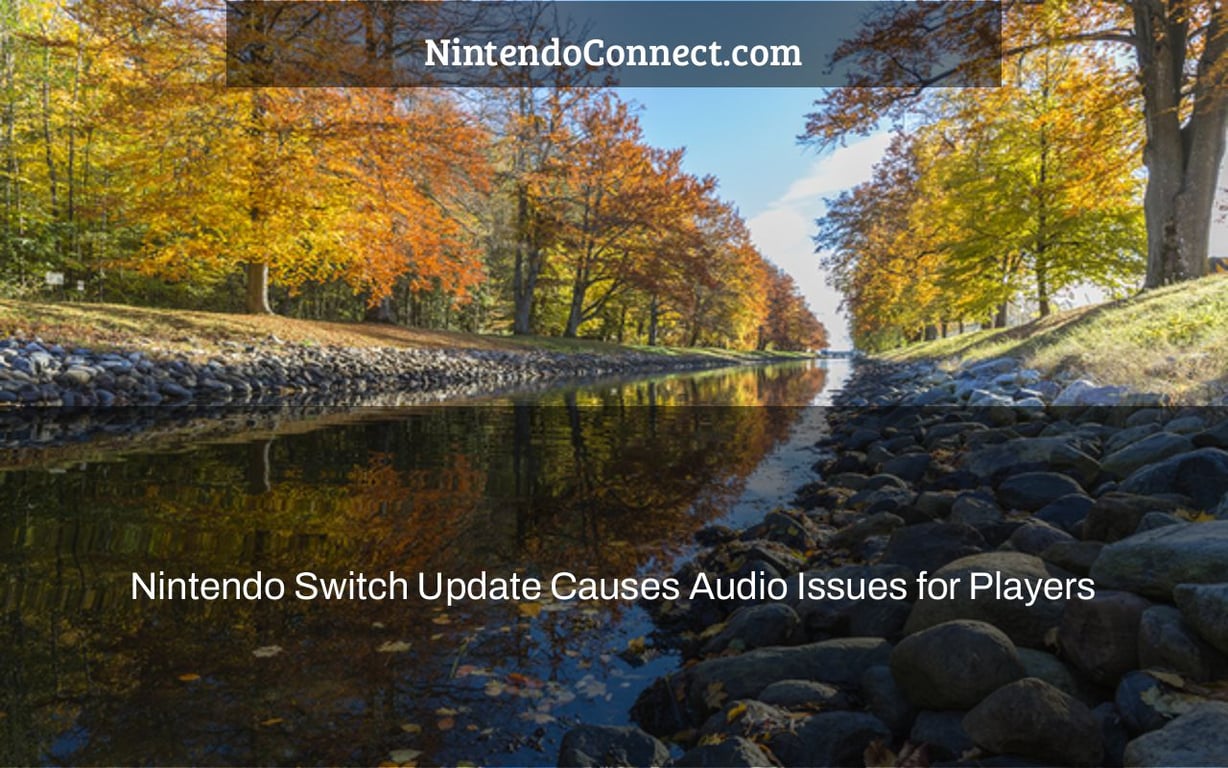 I believe we can all agree that playing Animal Crossing on the Nintendo Switch was the only way to get out of Covid-19 lockdown in 2020. Due to the lack of Bluetooth audio functionality, you were forced to listen to the game's upbeat music on the Switch rather than your wireless headphones.
Nintendo Switch has finally received an update that includes the ability to attach audio devices through Bluetooth, three years after its original release in 2017.
However, the device's journey was not without bumps. Many individuals began to complain about problems pairing audio devices soon after it was released. Due to recurrent black displays while connecting to Bluetooth audio devices, some Switch owners had to reset their console.
Rossmark, a Reddit user, posted his concerns on Nintendo's own Reddit page. He reported that his audio devices were not linked, and when he attempted to pair them again, he had many crashes and a black screen, causing his Switch to reset.
Rossmark recommends saving your game progress before connecting or reconnecting any audio devices through Bluetooth, since this might cause the Switch to crash.
But it was merely the tip of the iceberg when it came to errors. Other Reddit users immediately responded to the article, sharing their own reactions to the modification. Some people experienced identical problems and crashes, as well as substantial audio device slowness. Every Bluetooth audio device, including Airpods, Bose QC35II, Jabra Biz 2400s, and others, seems to have had problems connecting to the Switch.
Some consumers were outraged that four years after its introduction, Nintendo Switch published an update that made their devices sluggish and error-prone. Whatever the problem is, I hope it is resolved as quickly as possible.
Remember to send your concerns to Nintendo's Official Forums if you have any of these problems. All we can do now is wait for Nintendo to investigate and solve these issues!
Nintendo Switch Game Boy Games Could Be Available Soon!
Concerning Nintendo
Nintendo is a video game and electronics corporation based in Japan. They are well-known for releasing best-selling systems and games all around the globe.
Nintendo is responsible for a number of platforms, including the Game Boy, Wii, and Nintendo Switch. They're also praised for creating classics like Mario, Pokemon, and The Legend of Zelda.
Nintendo has it everything, from affluence to acclaim!
The "nintendo switch soundbar issues" is a problem that has been present for a while. Nintendo has released an update to fix the issue.
Frequently Asked Questions
Why is my switch audio not working?
A: The switch must be plugged into the only jack on that side of the headset. If you have a stereo headset and both jacks are empty, it is likely there is an audio issue with your system.
Why is my Nintendo Switch audio lagging?
A: This audio lagging issue is caused by the laggy internet connection that your Switch has when you first use it. You can fix this problem by opening up your Internet Settings on the Nintendo Switch, and finding Quality of Service. There are two options to choose from at this point; High-quality or Better-quality. Selecting Better-quality will help solve any issues with sound quality.
Why are my headphones not working on my switch?
A: The Switch does not have Bluetooth capabilities, so youll need to plug in your headphones with a headphone jack.
Related Tags
nintendo switch audio crackling
nintendo switch sound issues when docked
switch no sound when docked vizio tv
switch no sound when docked samsung tv
nintendo switch audio output